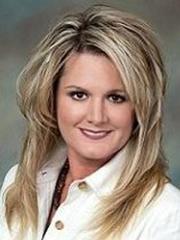 Mississippi Regional Owner & Agent
REALTOR
Office: 334-280-9074
Direct Line: 256-590-3339
Fax: 334-288-4233
Email Kathy

Kathy Dooley has been specializing in real estate for the past four years. Kathy is an amazing asset to the EXIT Realty team! She is constantly listing and selling homes. In the last few weeks Kathy has closed nine homes. Her work ethic is beyond anything you have ever seen! When Kathy is not busy selling and listing homes she is constantly mentoring new agents. Kathy allows new agents to partner with her for open houses and teaches them everything they need to know. Kathy is not only an amazing realtor she is also a great mentor! She has made many of the agents in our office very successful.

When Kathy is not in Alabama you can usually find her in Mississippi working on new offices. As the Mississippi Regional Owner, Kathy stays very involved with EXIT Realty! She specializes in selling & listing homes in Montgomery, Millbrook, Prattville, Wetumpka, and surrounding areas. Put her outstanding skills to work today! She is ready to sell or list your home today. Call Kathy today to begin your journey and she will guide you along the way while making it a fun experience!