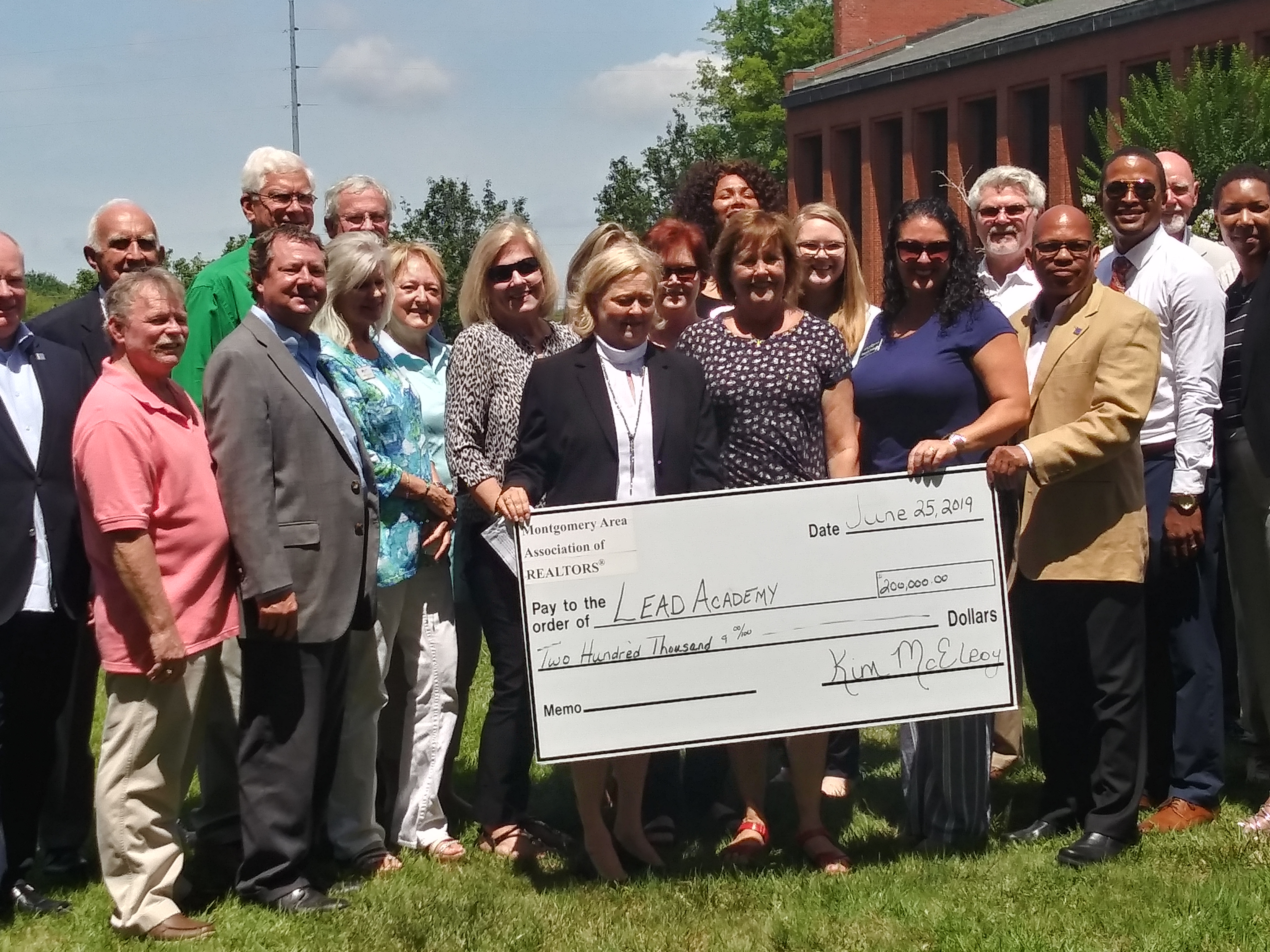 Montgomery, AL – June 25th, 2019
With the sound of construction still in the background, officials from LEAD Academy and the Montgomery Area Association of Realtors gathered at 2897 Eastern Boulevard where they announced their long-term, collaborative partnership. Kim McElroy, Local Board President of the Montgomery Area Association of Realtors, announced their contribution of $200,000 for Montgomery's first approved public charter school. With 40-50 attendees present and a crew from WSFA the excitement was evident.
Kim McElroy spoke of the shared "passion and the importance of what is going on here with our children and education system." Other sentiments shared were, "when this is successful more will follow", and that the opening of LEAD is "The beginning of the Charter Movement".
This announcement is a celebration of the steps taken and the accomplishments being made to improve our Montgomery School System. This is about offering more options for parents and more opportunity for our children and community. The school has already hired all staff and is set to open August 19th, 2019 with 360 students. Initially there were 850 applicants and there is a waiting list.