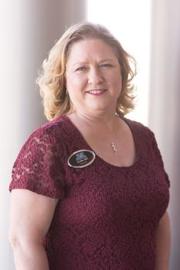 REALTOR
Direct Line: 256-690-9032
Email Linda

In July 2016, I decided it was time to take control of my own destiny. I kicked around a few ideas focusing on the things I love in life; real estate and cooking. I decided to become the "Realtor with the recipe for success".
I know it is hard work, but I've never been afraid of hard work. It was hard work getting my BA in Photography and my MS in Contract Management. I think anything worth having, requires hard work. I'll use my years of purchasing experience obtained while working for Allegheny Technologies and Lennox International along with my photography to blend together the perfect ingredients needed for a successful transaction. So let's get cooking, buying or selling.