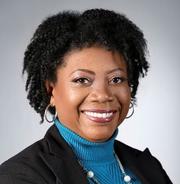 REALTOR
Office: 334-495-8888
Direct Line: 334-549-5361
Email Sara
I am a native of Mobile and a graduate of the University of South Alabama in Mobile. I love living in Alabama and never had desire to live anywhere else. Montgomery has the historic charm of Mobile along with the Southern hospitality. The twenty plus years' experience in the public service, has given me a passion to provide good customer service to me clientele by listening to their needs and guiding them in the right direction.
I remember what it was like being a first time home-buyer, who had no knowledge of the home buying process. I strive to make home buying and selling less stressful for the consumer and I will work tirelessly for both buyer and seller. If you want an agent to make you feel secure and confident in your purchase, then call Sara Isaac.