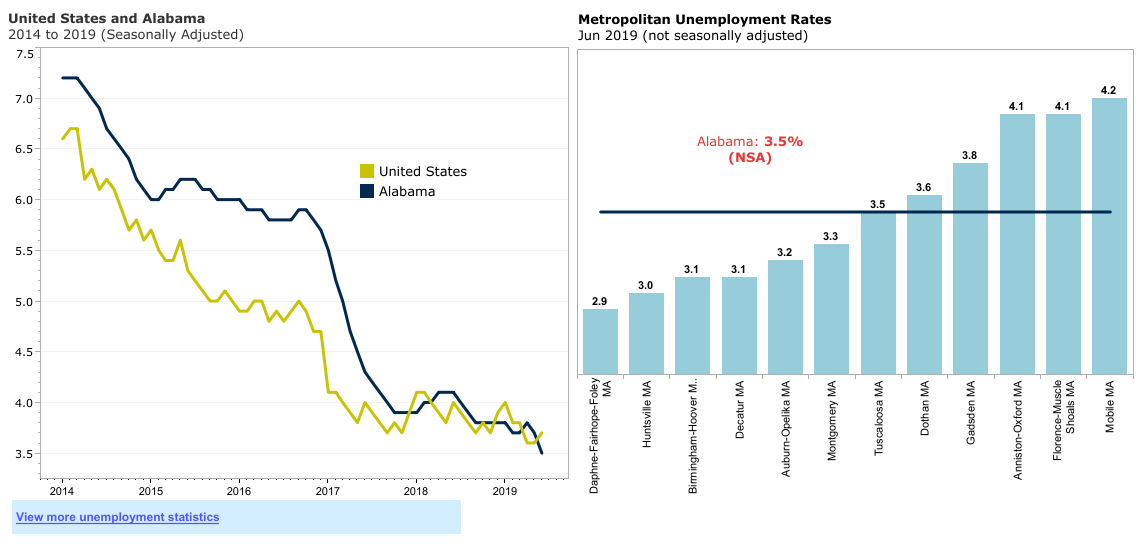 Labor Secretary, Fitzgerald Washington announced last week that the June 2019 Unemployment Situation published by the Alabama Department of Labor under the Alabama Labor Market Information Division that Alabama has set five new economic records in June. June's rate represents 2,160,931 employed individuals, a record high that represents 10,456 more than last May's count and 48,952 more than the June 2018 count. The unemployment rate rests at 3.5%, .2% less than the previous record low of 3.7%.
Excluding the Military and those in institutions, anyone looking for employment or currently employed, ages 16 and over, is categorized as the civilian labor force. The civilian labor force increased by 39,099 to the record high of 2,240,309. The number of unemployed dropped to the new record low of 79,378, representing a drop of 9,853 people from the June 2018 count.
Labor Secretary, Fitzgerald Washington stated "Our economy is supporting more jobs than ever before."
You can find the complete announcement here.