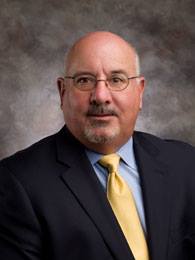 Sales & Leasing
Cell: 334-652-2121
Email Ed
Donald E. Fleming
Donald (Ed) Fleming is a well seasoned commercial real estate industry veteran. Ed moved to Montgomery in 1970 while his father was in Air Force at Maxwell Air Force Base. He graduated from Lanier High School in 1972 and later attended Auburn University Montgomery with a concentration in business management. Ed had a long term career with Allstate Beverage Co, locally owned by the Grant family, for over 37 years. He later went to work for Hodges Commercial Real Estate in 2010.
Ed, as he is known to friends and constituents, consistently represents an array of real estate transactions including commercial as well as residential properties. He has built a firm foundation of established clients through his community involvement and dedication to helping others. Through the years, he has established long term relationships with customers and contacts throughout the state of Alabama.
Mr. Fleming has a long record of successfully guiding both sellers and buyers with commercial real estate acquisitions, lease obligations, asset reposition and dispositions as well as, real estate development. His specific areas of expertise include strategic planning, transaction management and helping the client maximize space utilization.
He is able to accomplish this level of success by utilizing his vast real estate market knowledge to sell, list, advertise and manage a variety of real estate transactions including industrial, retail, residential, multi-family units. His goal is to ensure that he consistently exceeds his client's highest expectations.
Donald (Ed) is an active volunteer with The Lagoon Park Trail Committee. This group was recently instrumental in constructing a 5 mile bike and running trail in Lagoon Park. He and his wife Jane Ann Killian Fleming are the proud parents of one daughter, Amanda and grandparents of Andy, who is starting 2nd grade this year. In his spare time, he enjoys yard work, golfing, working on a never ending honey-do list, spending time with his wife and spoiling his grandson.